Uncover the story of Baobab, the forerunner in luxury candle creation
Whether it's romance or cosiness, candlelight has the power conjure atmosphere like no other home accessory. Luxury home fragrance specialist Baobab is committed to bringing that beautiful candlelit mood into homes around the world in the most luxurious manner possible. The Belgian brand has become the go-to for exquisite handmade home fragrances as a result of its fusion of tantalising ingredients and visual beauty, exalting its candles to objet d'arts. But despite being based in Europe, it's creations aren't confined to the Continent. Travel and culture are at the centre of the brand's inspiration, which takes homeowners on journeys to exotic destinations, from Chinese landscapes to Egyptian pyramids, every time a candle is lit.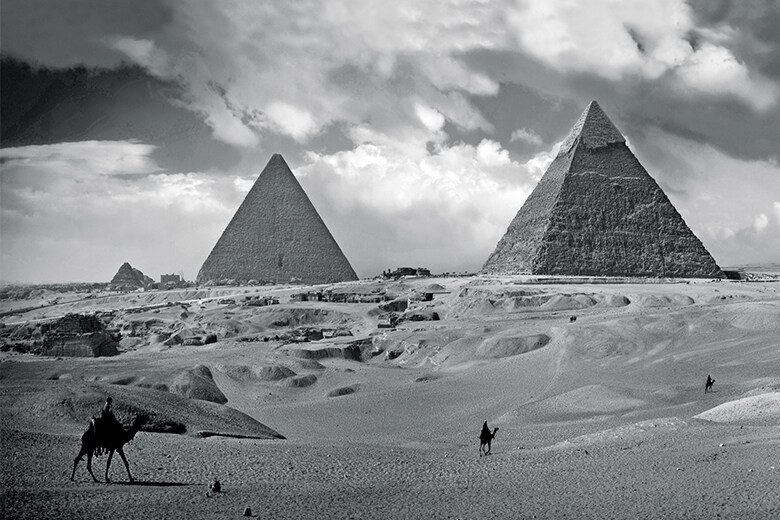 THE BEGINNINGS OF BAOBAB
The brand concept was born in Tanzania in 2002 and since 2004 the candles have been designed and created in Belgium. The masterly use of high-quality wax, infused with scents of faraway lands, is the reason the brand has flourished to pedestal status in the home fragrance field and why their creations are present in so many chalets, hotels and luxurious homes worldwide. As superior craftsmanship is a primary concern, every candle is hand-poured into vases that are artfully blown by skilled glassworkers. And if you need another reason to be seduced by the brand, it also holds the environment close to its heart, making a conscious effort to source raw materials that are kind to our planet.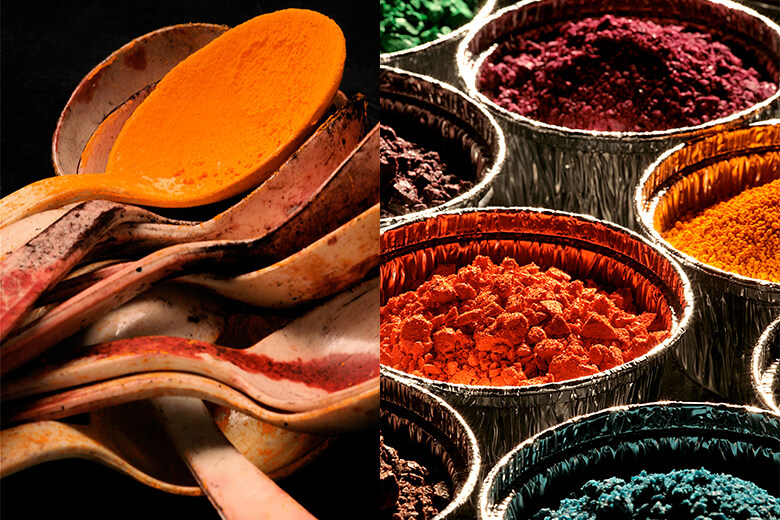 EXPLORE BAOBAB
Baobab offers a range of home fragrance solutions and accessories beautifully presented in appropriately luxurious materials. As all of its designs come complete with glossy black ribbons and beautifully nestled in presentation boxes, the entire collection of products qualify as perfect gifts. Continuing the brand's penchant for artisanal processes, and to make the design's even more special, the label on each creation is lovingly applied by hand.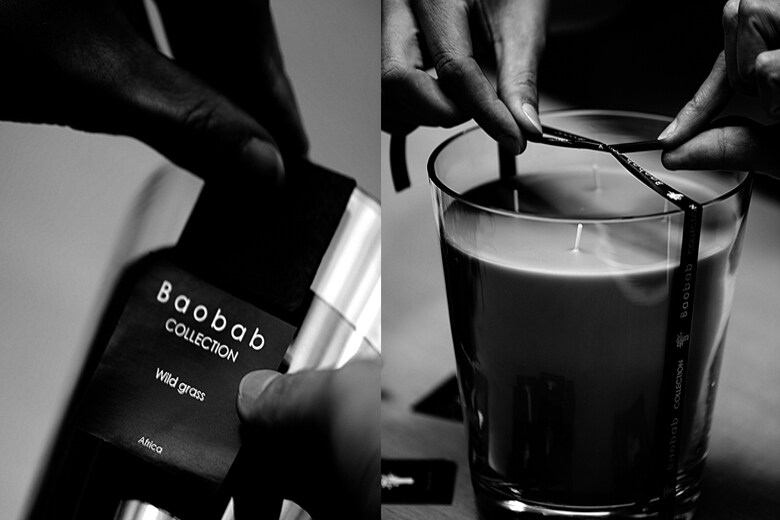 BAOBAB CANDLES
Spoiling us for choice, the brand offers candles in five sizes – Maxi Max, Max 24, Max 16, Max 10 and Mini Max – which caters for every need, whether you're on a quest for a statement candle or a dainty votive. And when it comes to Baobab, size really doesn't matter – the effect is beautiful nonetheless thanks to the brand's unique designs. The holders are constructed with luxe exteriors, including hammered-effect metal, floral textured leather and patterned glass. But as every candle lover knows, it's what's on the inside that truly counts. The candle inners are created using mineral, non-oily wax which releases an extra-intense scent, while their wicks are made of fine Egyptian cotton. The largest creation burns for an impressive 800 hours and even the smallest Mini Max boasts a generous 15 hours lifespan.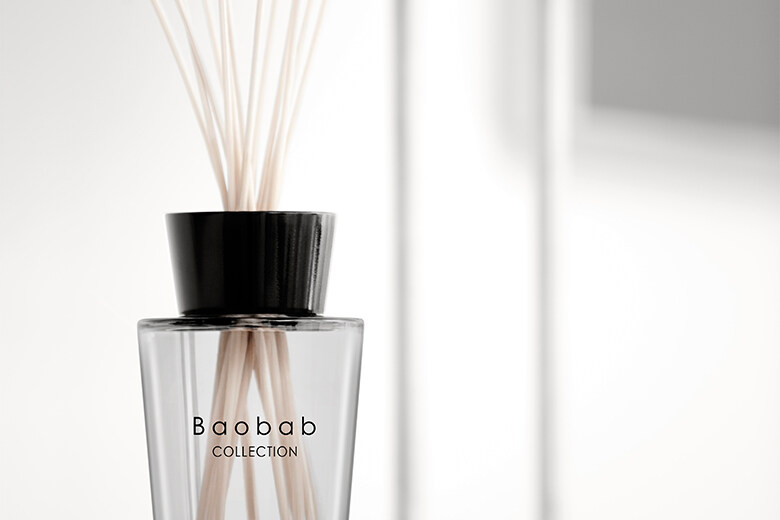 BAOBAB DIFFUSERS
For an alternative to fragrant candles Baobab also offers an array of diffusers and, because the brand only settles for the best, it sources all of its fragrances from Grasse, France – the world's capital for perfume. Just like its candles, Baobab's diffusers celebrate other cultures, distilling fragrant notes of wild grass, Madagascar vanilla, Miambo woodlands and Zanzibar spices to name just a few. Tailored for those with an affinity for simplicity as well as those who prefer a little more glamour in life, the diffuser vessels come in understated glass and burnished metal.